Every year, Twin Cities Pride works hard to ensure that the Loring Park festival grounds and Pride Parade route are accessible to people of all needs and abilities. We'll update this list as more information becomes available.
Please note extra benches are available for ADA shuttle pickup and drop off. Benches throughout the park have been designated for those with accessibility needs.
If you have a safety need, please text or call us at 612-255-3265 and let us know if you need us to communicate via text only and/or if you need an interpreter upon our response. You can also subscribe to notifications from our Safety and Operations team by texting the word TCPRIDE to 333111. Message and data rates may apply
ASL & Interpreter coordinator booth: At the Minnesota Deaf Queers booth O159 / O160 in the orange zone.
Escape Space (Sensory Tent): There is an escape space near the garden in the Light Blue Zone. This tent is designed to give anyone sensory relief and its contents are provided by Autism Minnesota. There is also a calming yard set up outside of the tent.
Bathrooms: ADA bathrooms are located along porta-potty banks and in the beer garden. There is also an ADA bathroom at the Autism tent and Time of Birth. ADA bathrooms are located near the accessible seating area at the LGBTQ+ Pride March.
Interpreters for stage performances: ASL interpreters will be posted for performances on the Loring Stage and the Stonewall stage. All other stages/performances can have interpretation arranged for our Deaf, DeafBlind, or Hard of Hearing guests by sending a request to [email protected]. Interpreters check-in at Minnesota Deaf Queer booth.
Lactation station: The Time of Birth booth has child and adult changing table and an area for chest feeding and expressing milk and an ADA restroom. It is located near the Escape Space in the light blue zone.
Medical tents: First aid booths can be found near the entrance at Grant and Willow Street and near the food court in the purple zone.
Parking:
NOTE: Handicap parking is ONLY valid in MARKED spaces, elsewhere you are subject to a ticket and/or tow.
We have worked with the city of Minneapolis to provide as many Handicap parking spaces near Loring Park as Possible. We ask that you please observe handicap signage and ensure you are parked in proper handicap signed spaces. For an interactive map, please click here.
Handicap spaces around Loring Park are centered in two locations. The first is the entire block of Maple Street directly off Hennepin Avenue. Handicap spaces on this road are marked by a blue handicap hood over standard City of Minneapolis parking meters.
The second location for handicap parking is located on West 15th Street near the intersection of Willow Street and West 15th Street.
For additional handicap parking we would suggest using dedicated handicap spaces within the MCTC Ramp, as the ramp is a short distance from our handicap parking on Maple Street.
Shuttles: Designated benches are designated shuttle pickup and drop off locations. Text the number on the bench with the location number printed on the sign to request a pickup. Shuttles ONLY pickup and drop off from these designated benches and will not transport elsewhere.
Chair rental: Chairs are available to borrow at no cost at the Pride Operations. There is limited availability.
Chair charging: At first aid near the Grant and Willow Street entrance on the east side of the park. We have power available however you will need to provide a charger for your chair.
Family Fun Day: A social narrative is available here.
For more information, or to leave feedback for Pride on how to improve its accessibility efforts, email [email protected].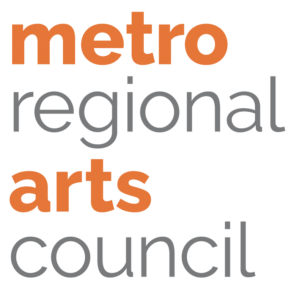 This activity is funded, in part, by an appropriation from the Minnesota State Legislature with money from the State's general fund.