Every year, Twin Cities Pride works hard to ensure that the Loring Park festival grounds and Pride Parade route are accessible to people of all needs and abilities. We'll update this list as more information becomes available.
ASL & Interpreter coordinator booth: At the park entrance of Grant and Willow.
Autism tent: There is an escape space near the garden in the Yellow Zone.
Bathrooms: ADA bathrooms are located along porta-potty banks. There are also monitored ADA bathrooms located near each first aid tent (near ADA seating area at the Loring Stage, and near the Escape Space in the yellow zone.)
Interpreters for stage performances: ASL interpreters will be posted for performances on the Loring Stage and the Stonewall stage. All other stages/performances can have interpretation arranged for our Deaf, DeafBlind, or Hard of Hearing guests by sending a request by July 16 to [email protected].
Lactation station: The Time of Birth lactation station and changing is located near the Escape Space in the yellow zone.
Medical tents: First aid booths can be found near the entrance at Grant and Willow St and near the food court in the purple zone.
Parking:
NOTE: Handicap parking is ONLY valid in MARKED spaces, elsewhere you are subject to a ticket and/or tow.
Handicap parking is reserved and marked at West 15th Street and Maple Street.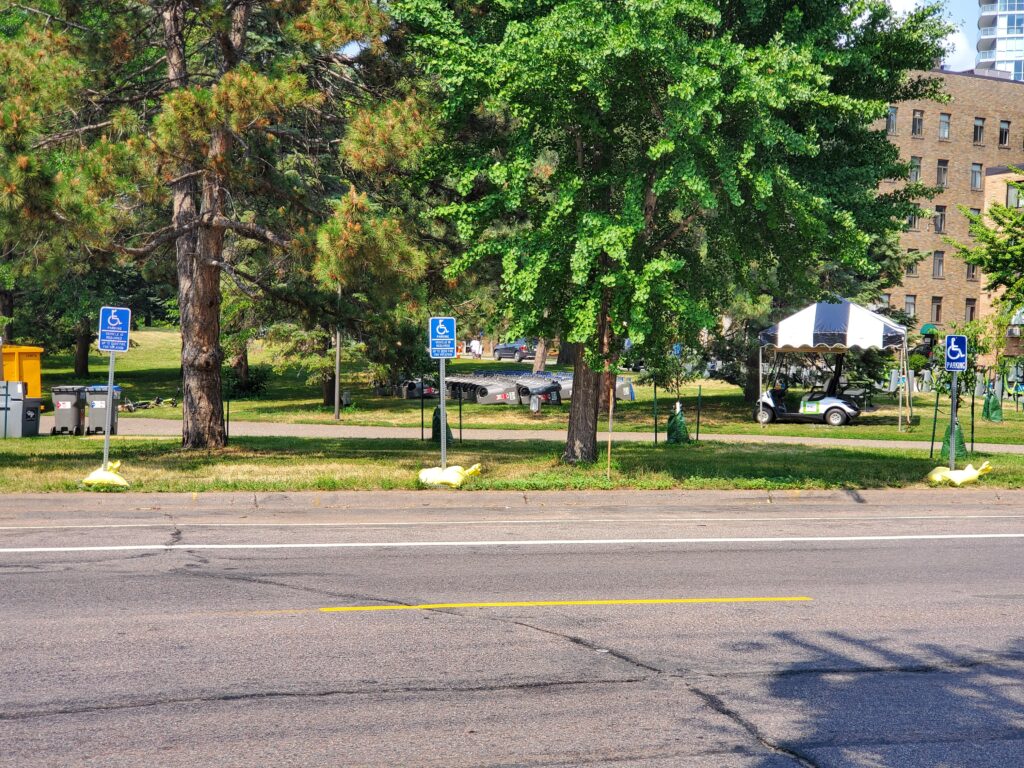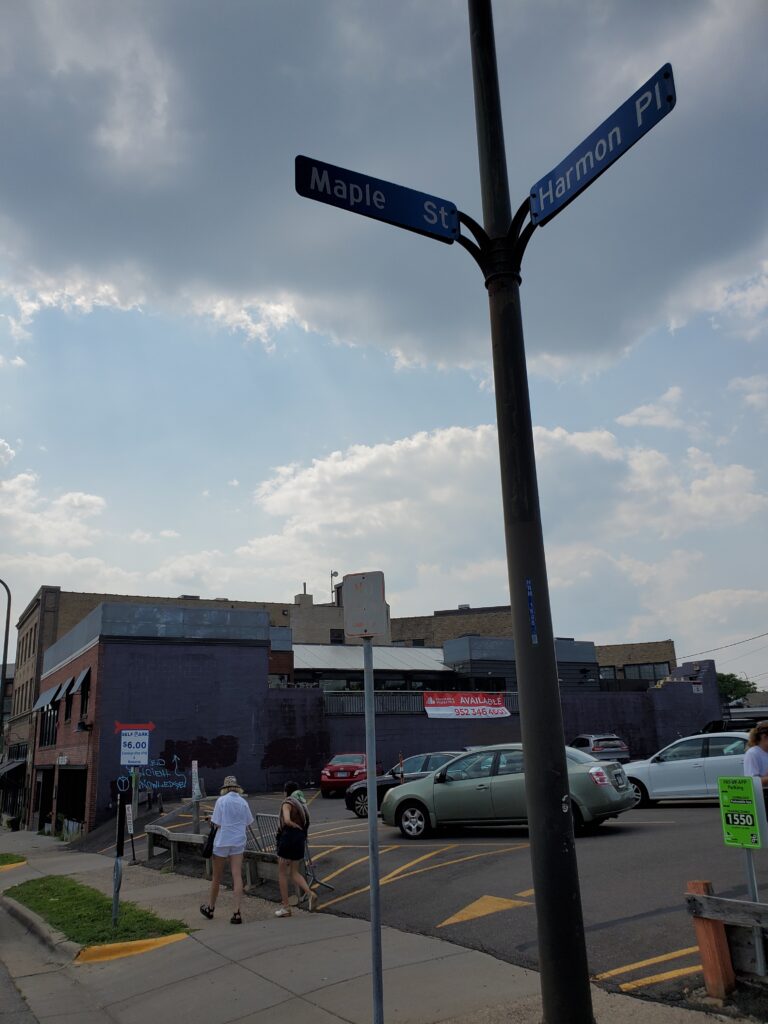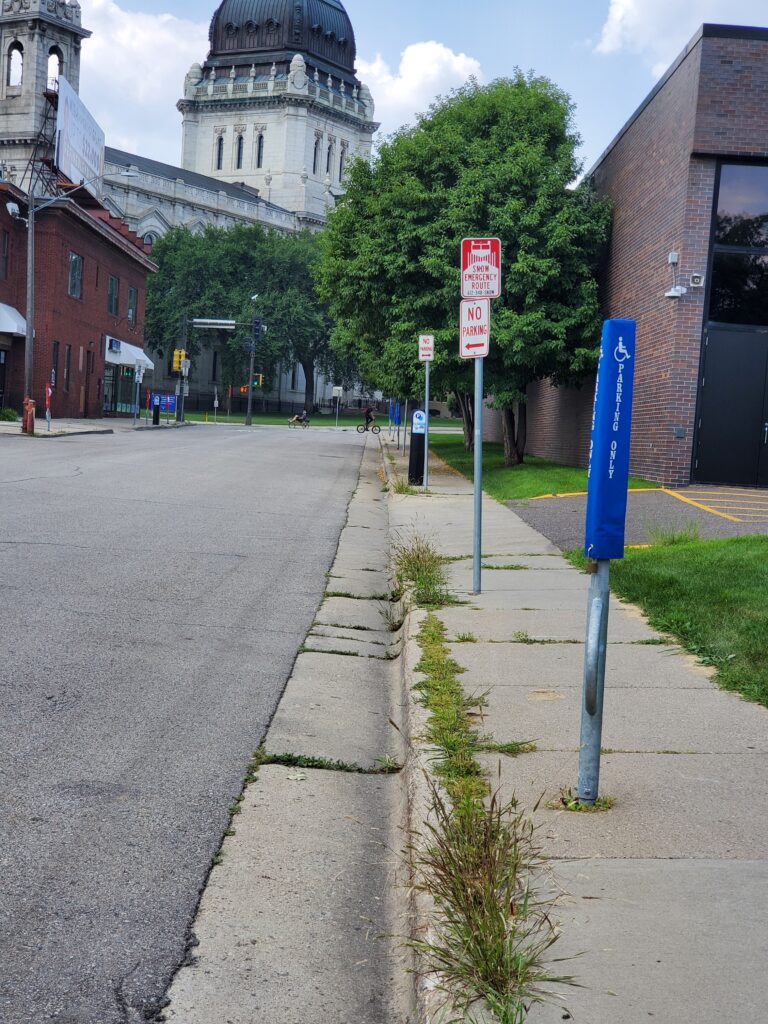 There are 3 accessible van parking locations on Maple Street.
Wheelchair charging and rental: At vendor central, near the Grant and Willow entrance on the east side of the park. There are a limited number of manual wheelchairs available for use on a first come first serve basis.
Individuals with limited hearing: If you have a safety need, please text us at 612-516-3036 and let us know if you need us to communicate via text only and/or if you need an interpreter upon our response.
For more information, or to leave feedback for Pride on how to improve its accessibility efforts, email [email protected]