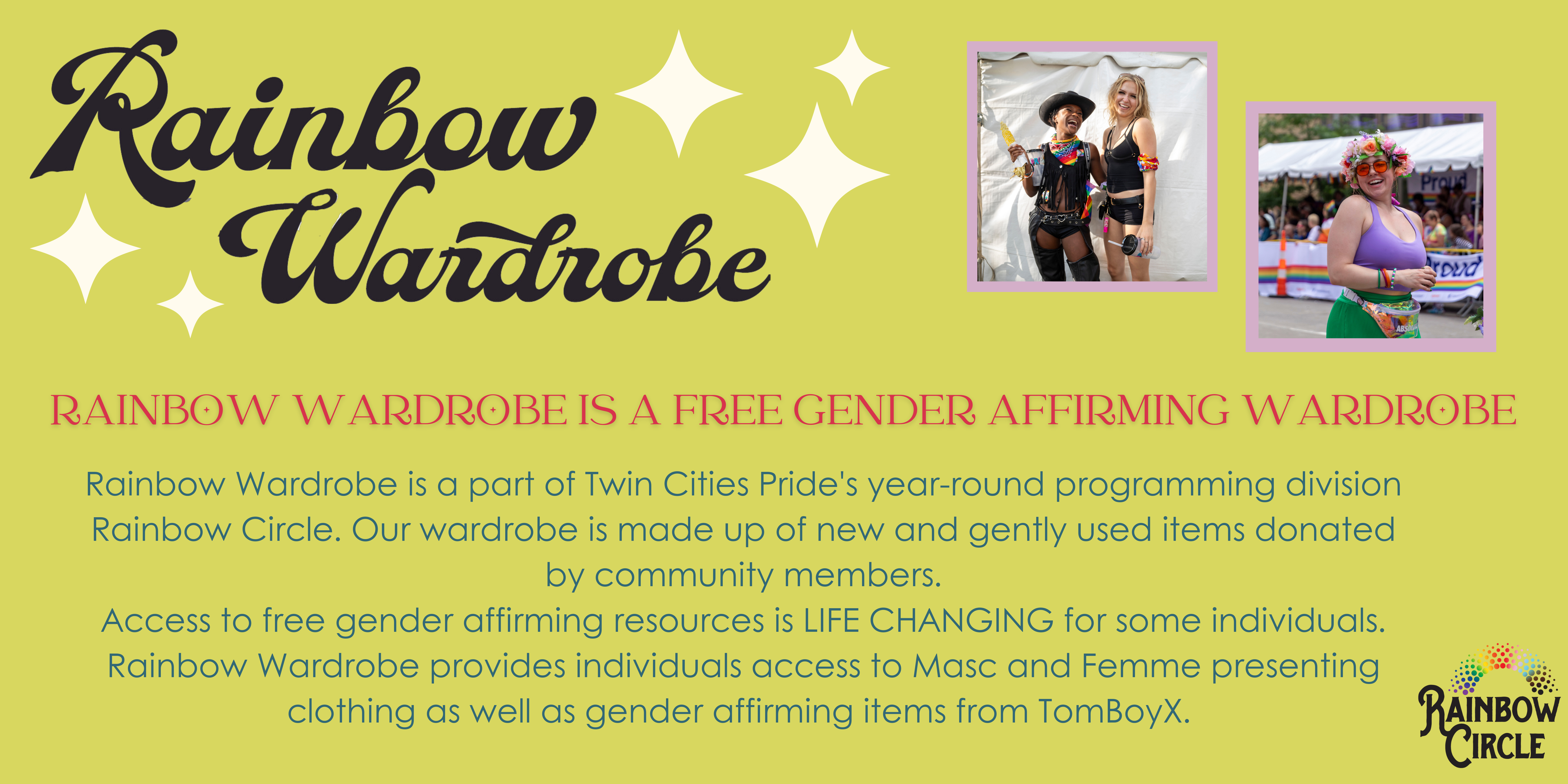 Rainbow Wardrobe is a FREE gender affirming wardrobe located in the Twin Cities Pride Office at 1618 Harmon Place in Minneapolis, Minnesota.

Access safe and affordable gender affirming resources is extremely important, and we're dedicated to making this resource as accessible as possible. The wardrobe is open Monday – Friday from 11:00 am – 2:00 pm for both donations drop off and closet appointments
Please note: the Twin Cities Pride office will be closed during the holiday season on November 23-24 and December 18-January 2.

If you're in need of something specific (ex: clothing for an event, binders, tucking underwear, etc.), or would like to visit the wardrobe outside of the open hours listed above, please email us at [email protected].