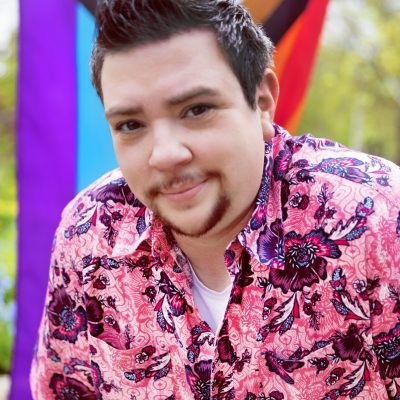 Andi Otto was hired as the Executive Director in October 2022 after 15 years of volunteering and working for Twin Cities Pride.  He has held many positions with Pride including, Director of Operations, Board Member, Volunteer Manager, Safety and Security, and Parade Manager.  His dedication comes from ensuring that all LGBTQ+ community members get to be their authentic selves and feel supported in the community. Andi comes from a background in leadership positions at fortune 500 companies to being the CEO of an LGBTQ+ birthing and fertility business.  He brings a unique ability to blend the strategic thoughts of business with the needs of the community.  Andi is a proud member of the trans community and lives with his spouse Dana (they/them), and their young daughters. The whole family is very active in youth hockey, huge MN Wild fans, has a love of animals, and enjoys being outdoors.   
Cory Hilden joined the Twin Cities Pride staff as the Event Logistics Director in January of 2023, following 10 years of similar service within the organization. She is excited to play a part during a pivotal time of change, growth, and expansion. Invigorated by the talents and dedication of those who surround her, Cory looks to broaden her knowledge to the voices of the LGBTQ+ community.
Cory and her husband, Larry, operated their own business specializing in visual display installation and themed set production. Both passionate about volunteerism, Cory mentored a Youth Ambassador Program in Eagan, while seeking a connection to a new community and friends they served together on a diverse range of festival planning teams throughout the Twin Cities.
Community celebration through events, festivals, and parades, became a family pastime then eventually her career. Mother and stepmother to four amazing adults, grandmother to ten vivacious individuals; Cory believes, no idea is an original, but rather an accumulation gathered through life experiences.
As the Programming Director, Kelsey provides strategic and operational leadership for the efforts to fund and create Pride's year-round programming.
Born and raised in Minnesota, Kelsey spent the last decade working in business operations and project/program management for small and large tech companies. In that time, she also volunteered with non-profits like Still Kickin to help with event planning and operations.
This work led her to explore value-aligned volunteer opportunities like joining the board of onelove.yoga, and making a long-term volunteer commitment to Twin Cities Pride. Her work and volunteer experience have laid the foundation her new role with Twin Cities Pride.
As a bi-sexual woman who found community and belonging with Twin Cities Pride, she considers it an honor and privilege to have the opportunity to create that space for others.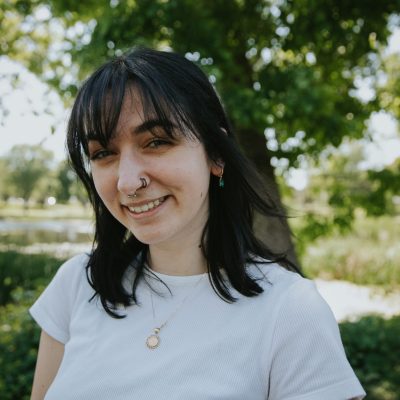 Madeline was hired as Program Coordinator in May of 2023 after spending a year as a social media and communications intern for Twin Cities Pride. As Program Coordinator, Madeline strives to curate an inclusive and accommodating social media presence that caters to a diverse and intersecting community and assists with planning and coordinating year-round events and programs.

After recently graduating from college and studying communications and gender and women studies, Madeline's goal was to intern for Twin Cities Pride to gain knowledge in nonprofit event planning, marketing, and diversity and inclusion. Having worked previously as a youth outreach worker, Madeline understands the importance of creating accepting and safe environments for youth and working to amplify their voices in various social institutions. Madeline funnels this experience into curating an inclusive and accepting gender affirming wardrobe, acknowledging the work and supporting youth activists, and continuously working to highlight the voices of LGBTQ+ individuals in their community.

As a Queer individual, Madeline understands the importance of safe and accepting queer spaces and continuing to expand those spaces so every queer individual feels accepting and confident in their day-to-day life.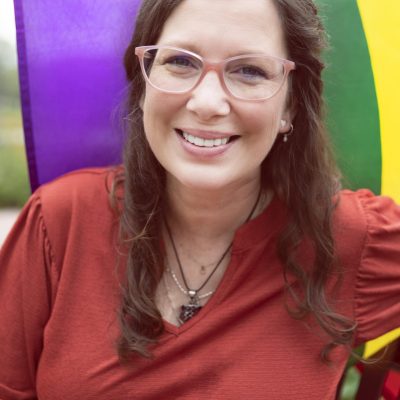 Rina joined the staff of Twin Cities Pride as Executive Assistant to Andi Otto in January 2023. Rina comes from a communications background, having worked in public broadcasting for twelve years, and six years as an author, editor, and copywriter. At Twin Cities Pride, Rina works on scheduling, communications, and events.
Rina is very excited to be a part of TC Pride during this time of growth, and she finds great joy working to elevate and amplify the voices of those who need it most.
When Rina isn't working, she loves to read, write, and travel with her husband Rob and their two daughters. Rina's first middle grade novel was released from HarperCollins in 2021, and she's working on another fantasy adventure for kids right now.