Twin Cities Pride Festival
June 25-26, 2022
10am to 6pm
Loring Park
Minneapolis, MN
Twin Cities Pride Festival is a CELEBRATION of the LGBTQ+ Community and ALL LGBTQ+ people and allies are welcome!
As always, Twin Cities Pride Festival is FREE!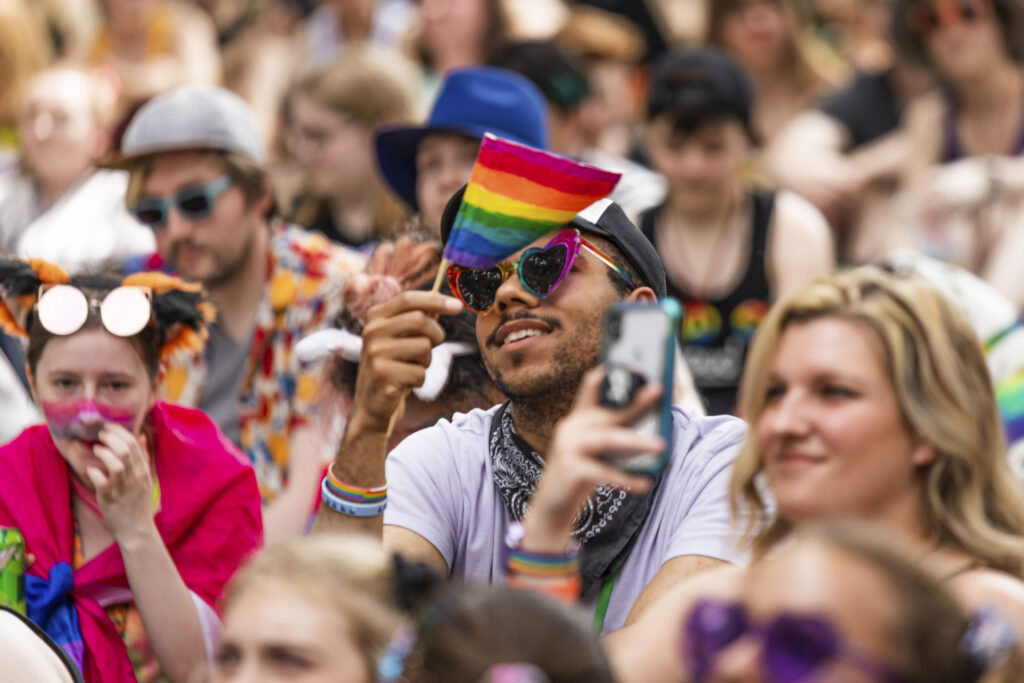 The 50th annual Twin Cities Pride Festival will be held at Loring Park in Minneapolis June 25 – 26, 2022 and will feature local BIPOC and LGBTQ+ vendors, food courts, a beer garden, and music stages.
The beer garden is 21+ only and entry is $5. I.D. checks are required at the beer garden entry.
If You See Something, Say Something!
Call or Text 612-255-3265 for accessibility needs or non-life-threatening situations to report something that doesn't look right, inappropriate behavior or anything else we should know about.
Text "ALERTS" to 612-255-3264 to subscribe to notifications from our Operations and Safety teams during Pride events. (e.g. event time changes, weather alerts and other timely safety messages)