Twin Cities Pride Festival
July 17 – 18, 2021
10AM to 6PM
Loring Park
Minneapolis, MN
Twin Cities Pride Festival is a CELEBRATION of the LGBTQ+ Community and ALL LGBTQ+ people and allies are welcome!
As always, Twin Cities Pride Festival is FREE!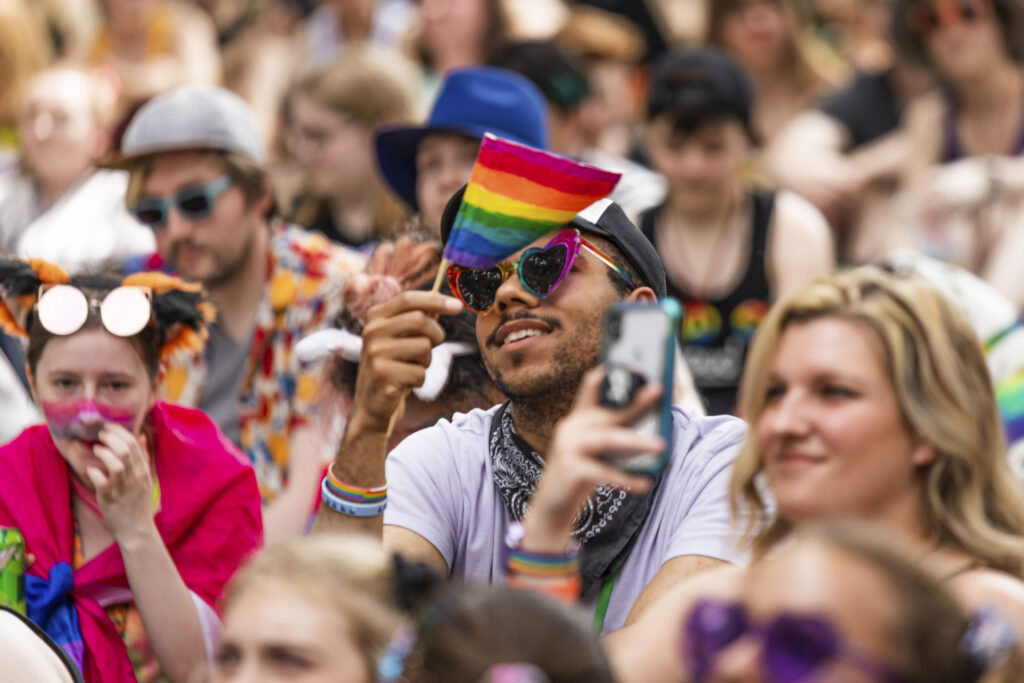 The 49th annual Twin Cities Pride Festival will be held at Loring Park in Minneapolis July 17 – 18, 2021 and will feature local BIPOC and LGBTQ+ vendors, food courts, a beer garden, and music stages.
NOTE: There is NO Saturday night concert or fireworks this year.
Also, there is no LGBTQ+ March (formerly known as the Ashley Rukes LGBT Pride Parade) this year.


MDH and others will be on-site to administer FREE COVID VACCINES and most will have incentives for those getting vaccines, including gift cards.
COVID-19 Preparedness: This event will follow all MN Department of Health Department guidelines. Please do not attend this event if you are not feeling well or have been in contact with anyone experiencing symptoms of COVID-19. Masks are not required at the event, but we encourage you to wear one if you have not been fully vaccinated.