Hastings Pride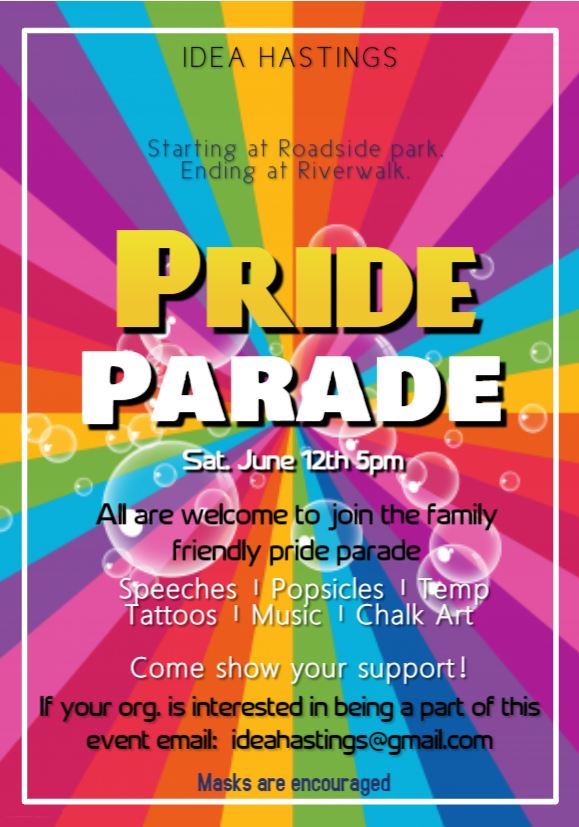 Come join us in a family friendly Pride Parade and block party!
We will march from Roadside Park to the Riverwalk. Come show your support.
If your business or organization would like to be a part of it please contact us.
COVID-19 SAFETY INFORMATION: Any public location where people are present provides an inherent risk of exposure to SARS-CoV-2, the virus that causes COVID-19. Despite additional precautions in place to mitigate risk, we cannot guarantee that you will not be exposed to SARS-CoV-2 during the event.