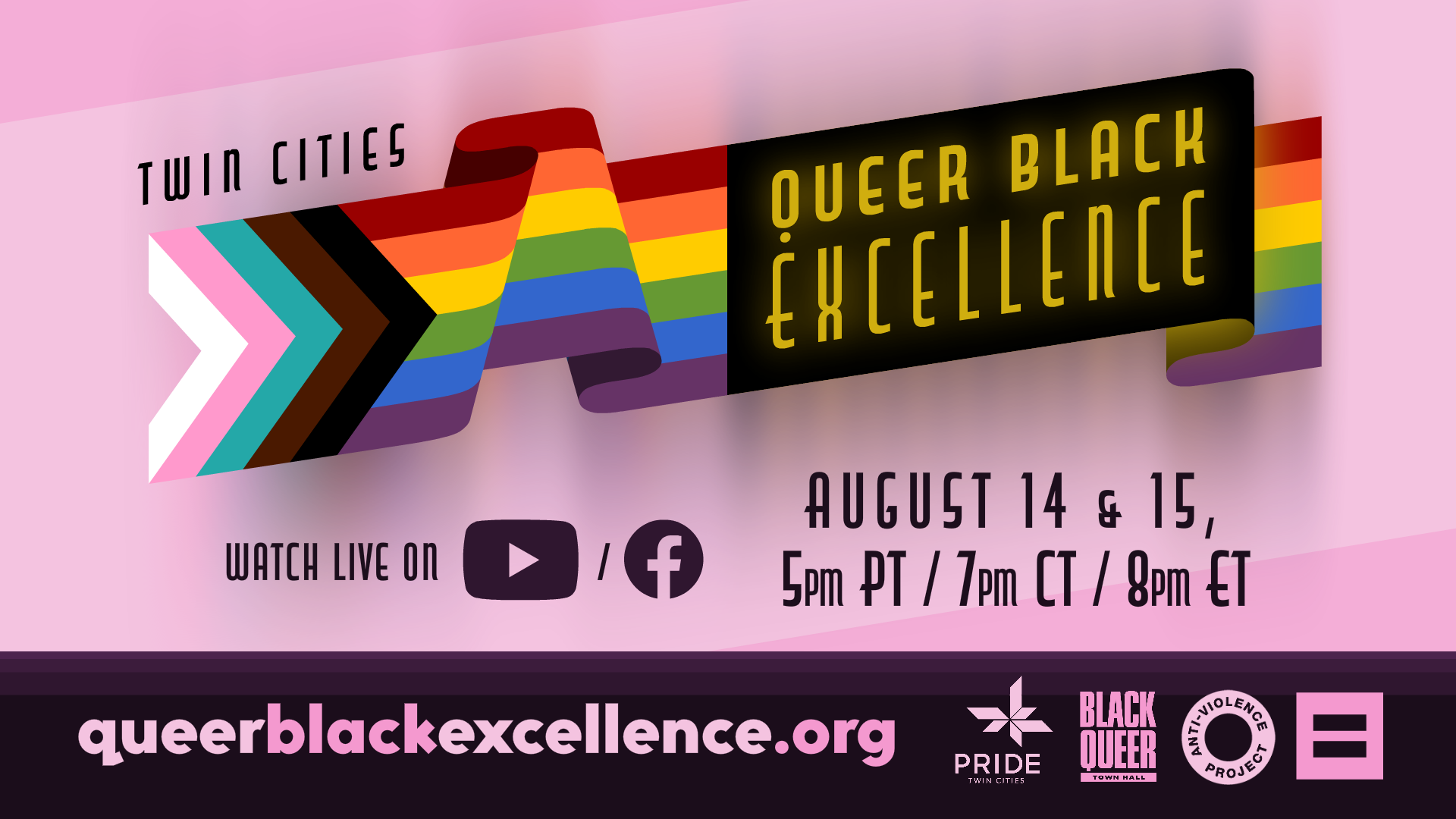 BLACK LIVES MATTER 
BLACK TRANS LIVES MATTER
INTERSECTIONALITY MATTERS


In this two day-long video series we will come together as a Black Queer community to hold space, celebrate, mourn, discuss, and make change. We want to facilitate a space for Black voices in the LGBTQIA+ community to be heard and centralized by each other and by our allies.
What is Twin Cities Queer Black Excellence?
The two films will feature roundtable discussions, speeches, and performances all by and centered on the Black LGBTQIA+ community. We will also facilitate a virtual town hall where all members of the community can come together to voice their feelings, concerns, or ideas on these topics that can be presented to local leadership, community organizations, and help move forward as a community. We are also working to compile and provide a resource list of Black/Queer owned businesses and organizations that are vital to our local and national community.
This is a global issue. The event will be recorded and produced for streaming online & include international participation, however the focus will be on the Black Queer community in Minneapolis & Saint Paul. Working in close partnership with Minnesota POC pride, Twin Cities Pride, and Black Queer Town Hall (NYC)
Why we need this project?
The celebrations and important issues facing LGBTQIA+ and Black communities can not be relegated just to February and June.
Even after Black History month & Pride month end, the fight for equality still continues.