Pride Movie Night @ MOA – Moonlight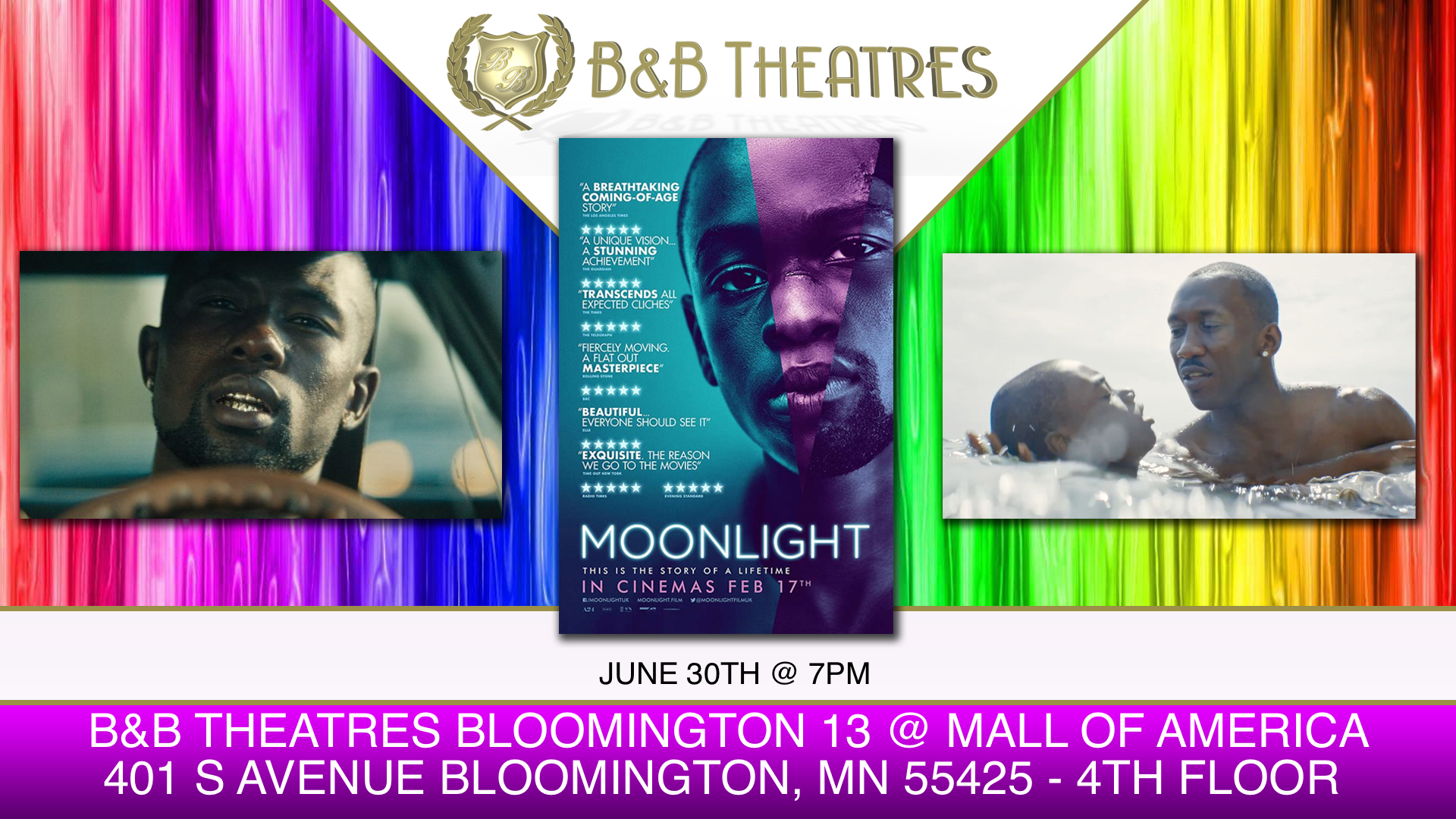 As a proud supporter for the LGBT community, B&B Theatres and the Mall of America are presenting a repertoire of 4 special films weekly, every Wednesday in June at 7pm, starting June 9th, which includes:
June 9 – Wizard of Oz
June 16 – Milk
June 23 – Hedwig and the Angry Inch
June 30 – Moonlight
50% of box office proceeds goes to Human Rights Campaign to advance advocacy efforts.
B&B Theatres is a family owned and operated movie theater company based out of the heartland of America. We believe in the magic of the movies and in creating magical entertainment experiences for all of our guests through unparalleled service at best in class facilities.
COVID-19 SAFETY INFORMATION: Any public location where people are present provides an inherent risk of exposure to SARS-CoV-2, the virus that causes COVID-19. Despite additional precautions in place to mitigate risk, we cannot guarantee that you will not be exposed to SARS-CoV-2 during the event.