MN People of Color LGBTQ Pride
August 12, 2021 @ 6:00 pm

-

August 15, 2021 @ 10:00 pm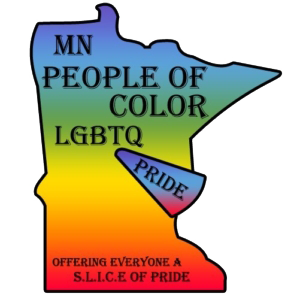 The MN POC Pride Festival is designed to be all-inclusive, annual and a sustainable collaboration to celebrate diversity, inclusion and Pride. The MN POC Pride Festival will be a 3-day weekend event in mid-August; Friday thru Sunday. The program line-up and activities offered are to recognize and honor the hard work and contributions by our outstanding diverse ethnic groups in the Twin Cities LGBTQ communities. Our festival activities will vary from year to year as we ensure all-inclusive efforts to effect cultural awareness and mend the outdated cracks within current main stream pride concepts. As a priority, we promote community fellowship in our spaces and encourage social change for everyone.
This annual festival will generate opportunities for additional revenue for our two cities & surrounding areas, vendors and participating organizations before the end of summer and year-end fundraising obligations. Data shows Twin Cites Pride Festival attendance is estimated at 400,000 guest and community members to the June event. Strategic forecasting for MN POC Pride's first-year festival, it is anticipating thousands of guest and community members to attend in mid-August.
Booths and tables will be located throughout the event. Sponsors, vendors and volunteers for this festival will include participation from a broad range of LGBTQ organizations, supporting allies and community organizations and resources service providers. Encouraging multiple ethnic groups to participate in this event will generate a wider assortment of cultural of educational opportunities, cultural entertainment and provide community introductions to engage, enjoy and make this festival successful. Every participating organization &resource service provider will offer information about their services and community activities.
COVID-19 SAFETY INFORMATION: Any public location where people are present provides an inherent risk of exposure to SARS-CoV-2, the virus that causes COVID-19. Despite additional precautions in place to mitigate risk, we cannot guarantee that you will not be exposed to SARS-CoV-2 during the event.