Virtual Event
Twin Cities Gay Men's Chorus' Pride Concert: TCGMC Sings Back
June 18, 2021 @ 7:00 pm
Virtual Event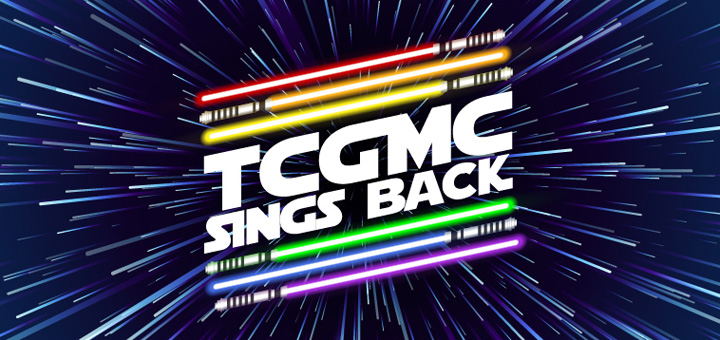 Wrapping up TCGMC's 40th season with a virtual concert featuring music from the silver screen!
From 1934 to 1968, any "homosexual portrayal" was strictly forbidden in American films via the Motion Picture Production Code, popularly known as the Hays Code. But no one can deny that queer culture existed and thrived in old Hollywood, albeit primarily underground. 1975 brought the full-on, in-your-face, intersection of queer characters, movies, and music with the cult classic, The Rocky Horror Picture Show. In 1995 two straight Hollywood leading men, Patrick Swayze and Wesley Snipes, portrayed journeying drag queens in To Wong Foo, Thanks for Everything! Julie Newmar. Finally, even Disney has included a variety of characters in their popular movies who have, while not explicitly stated, been interpreted as being queer.
Over the past year, many of us have relied on the magical world of cinema from our couches, and the film industry has served as an escape. If we're lucky, and this seems to be most common in movies featuring queer actors and characters, the movie leaves us with a glorious memento: the music!
TCGMC Sings Back, the concert, which will premiere on the TCGMC YouTube page for FREE on June 18 at 7pm, celebrates the music of the silver screen. This third and final concert in TCGMC's 40th season features some of the greatest cinematic hits from movies such as An American Tail, CAMP, Willy Wonka & the Chocolate Factory, and Meet Me in St. Louis. These admired songs are woven together with the camp and humor TCGMC audience members have come to know and love!
Concert available for FREE at: www.youtube.com/twincitiesgaymenschorus
COMMUNITY EVENT DISCLAIMER: The Twin Cities Pride Event Calendar is provided as a community service. Though the calendar is moderated for posting acceptable community events, Twin Cities Pride does not endorse nor warranty the accuracy of the information included for community events. Attendees assume any and all risks associated with attending these events.