1 event,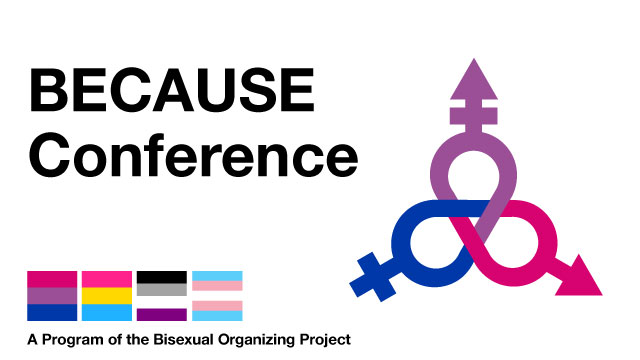 BECAUSE ("Bi+ Empowerment Conference: A Uniting, Supportive Experience") is the annual conference of the Bisexual Organizing Project (BOP), dedicated to building empowered bi, pan, fluid, queer, unlabeled (bi+), and allied communities. The conference was founded in 1992 by a handful of bi+ activists and has grown into the largest conference centered around non-monosexual identities in the United States. […]
2 events,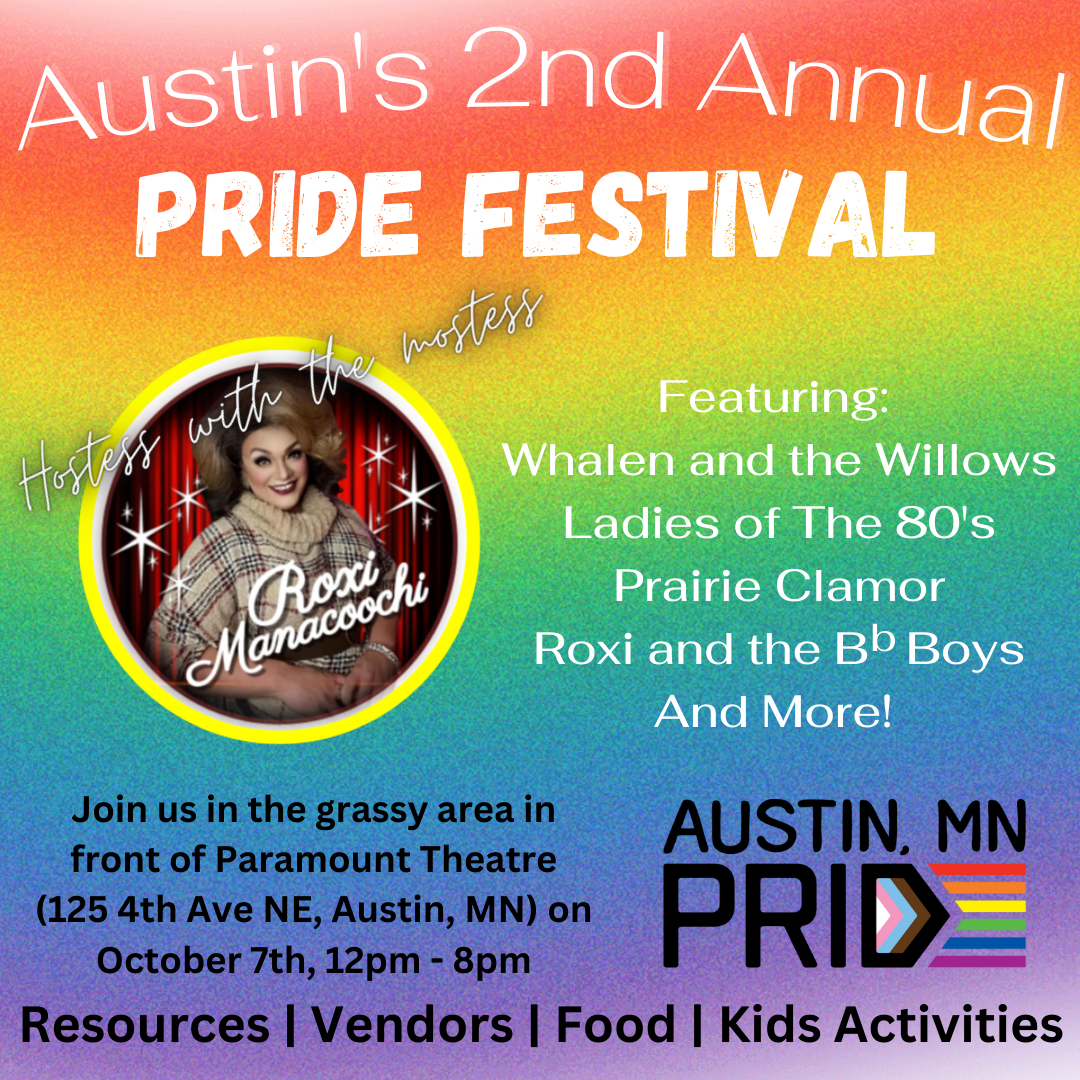 As part of our holistic commitment to keep Austin a welcoming city, the Human Rights Commission will be hosting Austin's 2nd Annual Pride Festival on Saturday, October 7th from 12pm to 8pm at the grassy area in front of the Paramount Theatre (125 4th Avenue NE, Austin, MN). This date is in alignment with National […]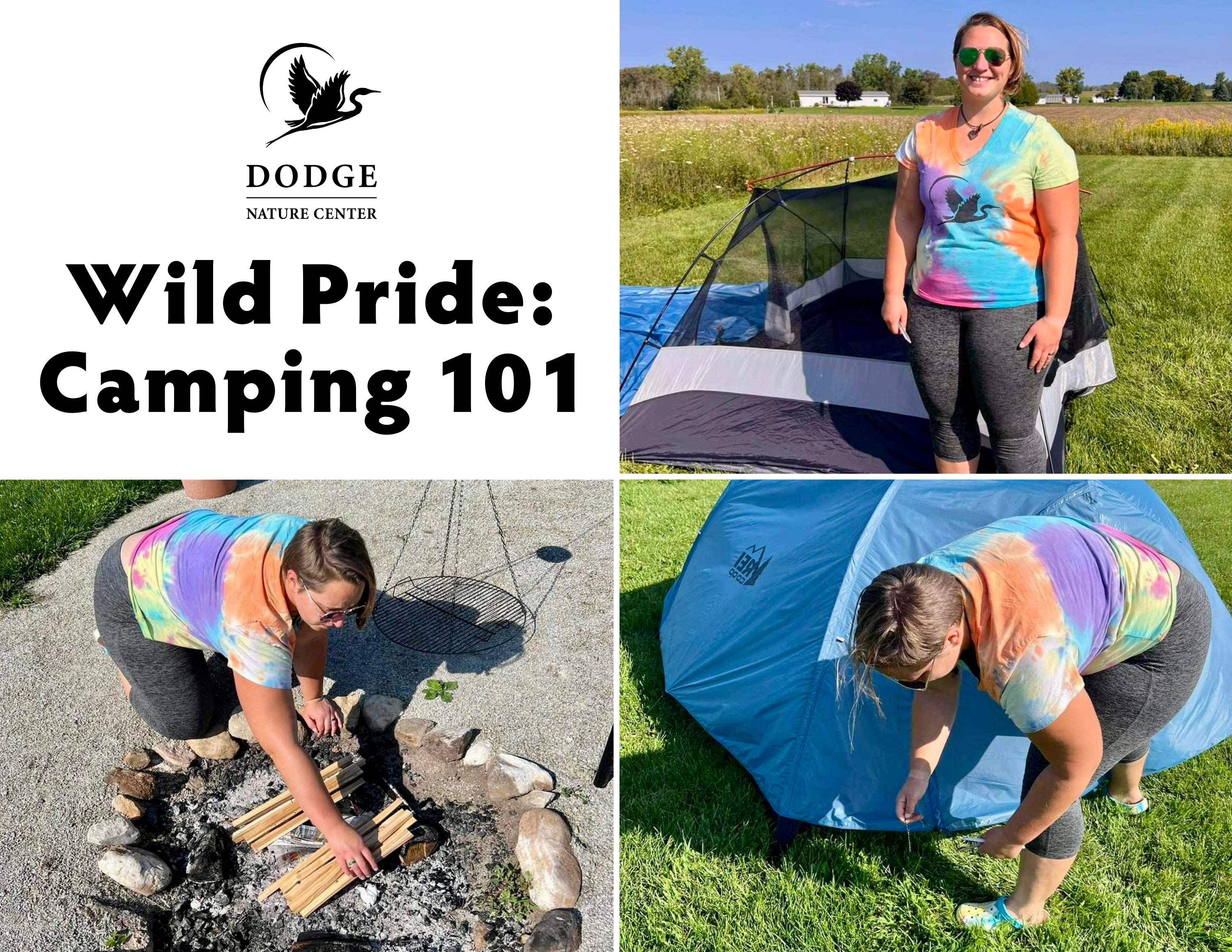 Are you curious about camping but unsure where to start, or an experienced outdoorsperson with skills to share? Join LGBTQIA+ folks at Wild Pride for a camping crash course to gain confidence before your next outdoor adventure! You'll learn basic survival needs, practice setting up different types of tents, spark and stoke your own campfire, […]
1 event,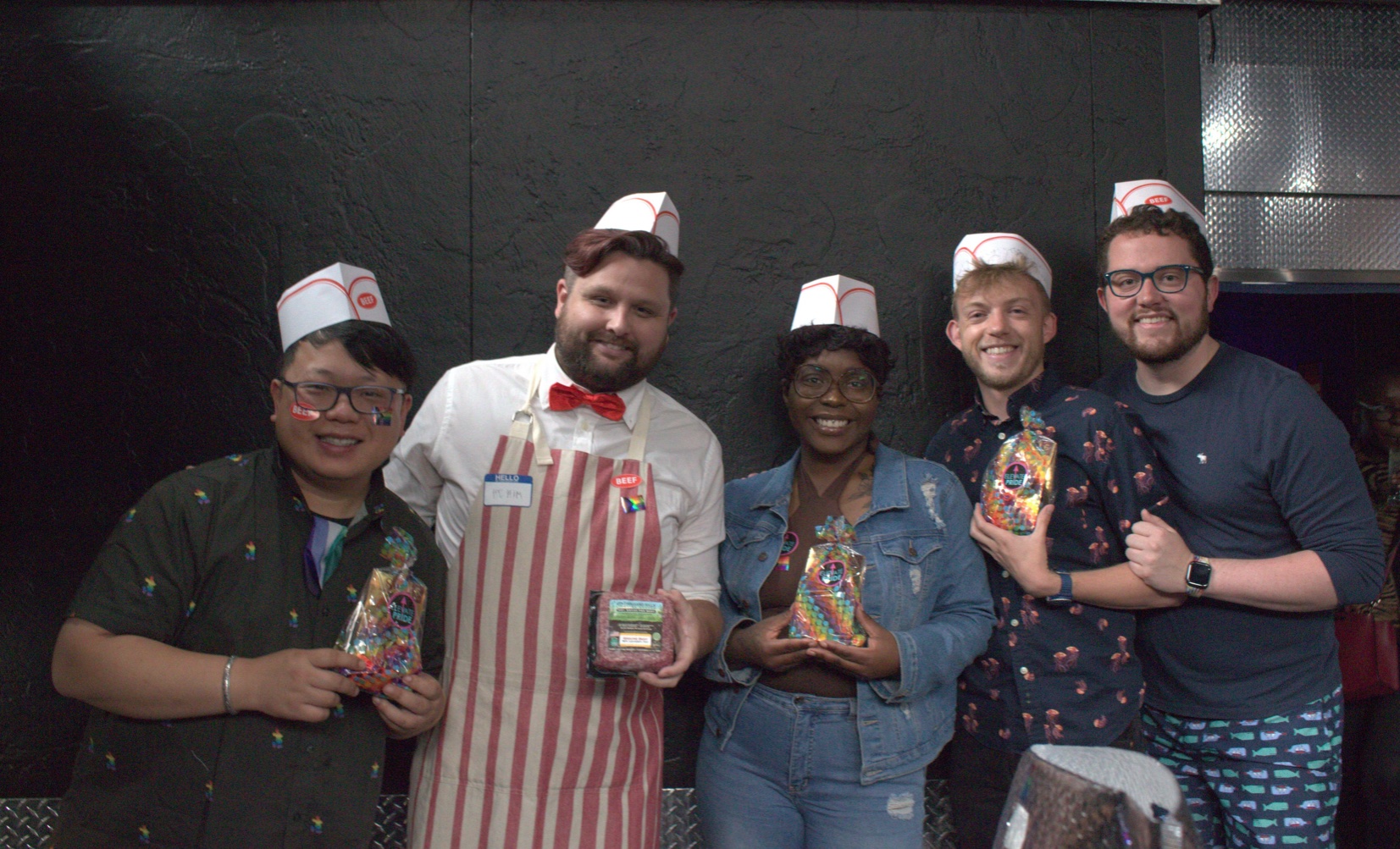 Come to Lush on Thursday, October 12 from 5-7pm and WIN MEATS!  Proceeds from this meat raffle will benefit PFund Foundation's grants and scholarships.  Local drag king Dick Von Dyke will host this raffle in the Lush theater.  Support scholarships and grants for LGBTQ+ folx - just make sure you clear room in your freezer […]
1 event,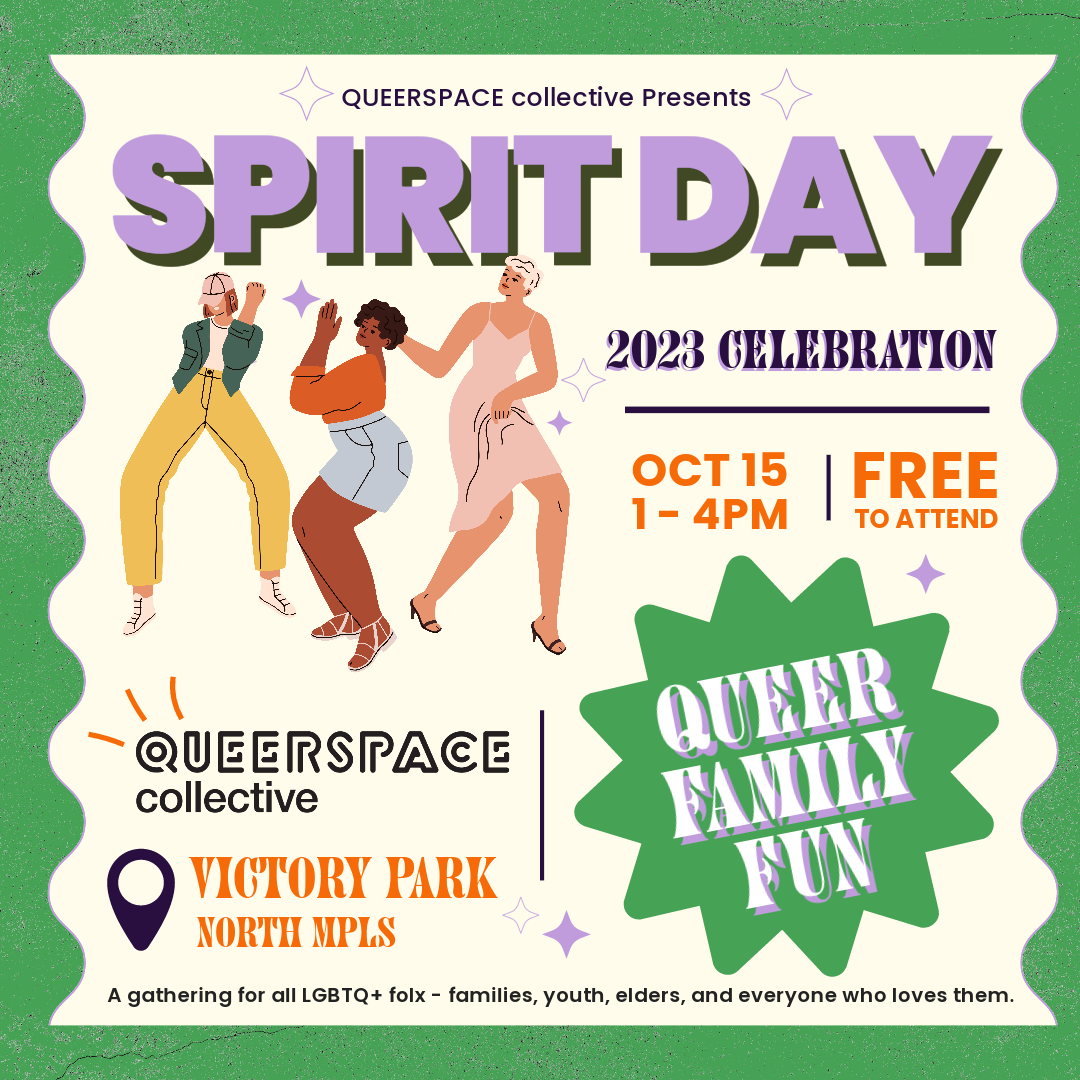 Spirit Day is a free-to-attend celebration event for LGBTQ+ youth. This unique event brings together creativity, art, music, and food in a space where LGBTQ+ youth can feel safe and empowered to be their true selves. Open to all LGBTQ+ folx - families, adults, elders, youth, and anyone who loves them. Now more than ever, […]
COMMUNITY EVENT DISCLAIMER: The Twin Cities Pride Event Calendar is provided as a community service. Though the calendar is moderated for posting acceptable community events, Twin Cities Pride does not endorse nor warranty the accuracy of the information included for community events. Attendees assume any and all risks associated with attending these events.